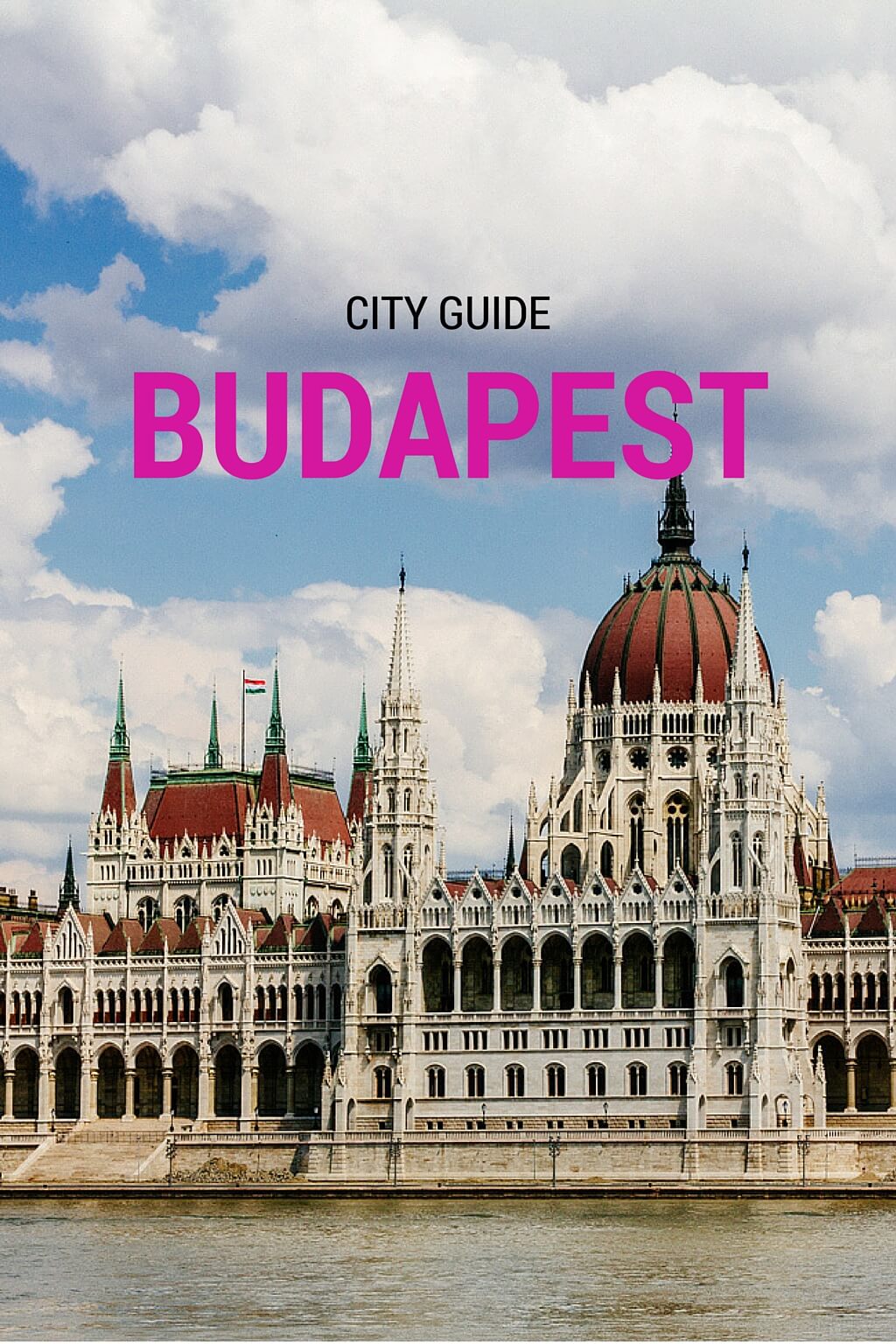 It's been almost a year since I left Budapest after it being my home for a short time. While I'm not sure I'd rank it as one of the most liveable cities in the world I 100% recommend it as a tourist destination, easily making my top five cities to visit in Europe. This is my Budapest travel guide, perfect for a city break or weekend trip.
What makes Budapest a great tourist destination?
It's incredibly beautiful. The architecture, the Danube, the castle district, the baths, all so beautiful.
History. From the Austro-Hungarian Empire through to the events of WWII, communist rule, the 1956 revolution and finally independence. You can see the history everywhere with sombre memorials and bullet hole riddled buildings.
There's always something going on. Festivals, food trucks, pop up restaurants, rooftop bars and ruin pubs. Budapest is never boring.
It's affordable. You can get a set menu lunch for €3-4, I've seen craft beer for €0.50 and langos for less than €1 or if you want to go high end you can have a 3 course meal at a Michelin star restaurant for €30.
If you've already been to Budapest you might want to scroll down past my 'must-see' sights for a list of my personal recommendations and travel tips.
If you're looking for a place to stay, read my neighbourhood guide and list of where to stay in Budapest. If you're visiting Budapest on a budget, this huge list of free things to do in Budapest should give you some ideas.
Top 16 Highlights of Budapest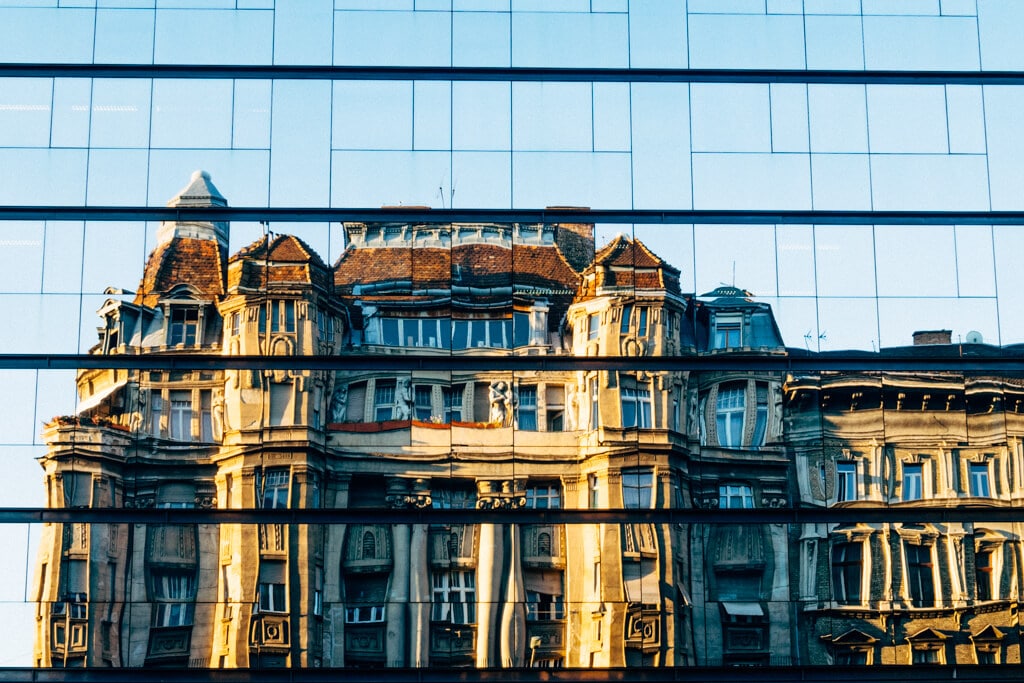 If it's your first or second time in Budapest this is my 'best of Budapest' travel tips list which I suggest using as a starting point to your trip.
1. Catch the #2 Tram
Hop on the #2 tram for a cheap sightseeing ride along the Danube, past the Chain Bridge, Buda Castle, the Hungarian Parliament and the beautiful 5th district. Get your ticket from the machine before you board and don't forget to validate it.
2. Marvel at The Hungarian Parliament Building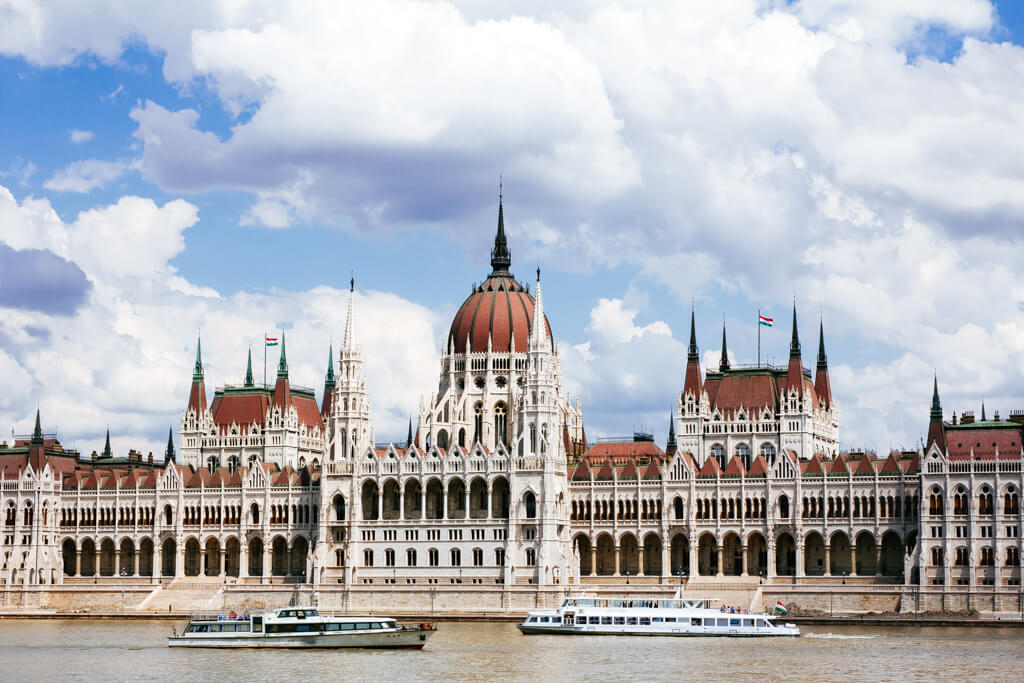 It's hard to appreciate the sheer scale of the Hungarian Parliament when up close but from across the river, you realise how the immense limestone building dominates the waterfront. If you have time, take a tour of the building to admire the interior.
3. Explore the Royal Palace and Castle District
Take the funicular from the end of the Chain Bridge up to Buda Castle or skip the line and walk 10 minutes up the steep hill. The castle district doesn't have the wide streets and Austro-Hungarian architecture you see on the other side of the Danube in Pest. Instead, you have narrow, cobblestone streets, medieval buildings, the Royal Palace and the newly renovated terrace gardens.
4. Watch the Sunrise from Fisherman's Bastion
Believe me, I know how hard it is to get up for sunrise, especially in summer, but it's worth it for the pretty clear skies and sunrise over the parliament.
Travel Tip: Fisherman's Bastion is one of the best places to see the sunrise and at that time of the morning you'll have the normally packed location to yourself.
5. Soak in a Thermal Bath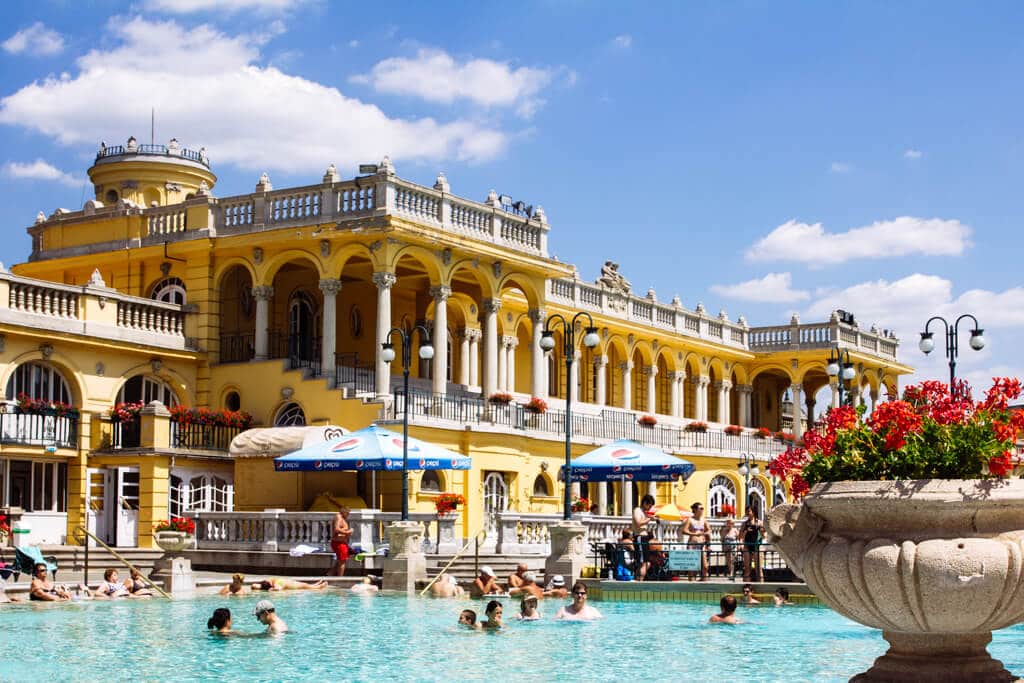 Budapest is built on top of more than 100 thermal springs. There are 15 public baths and a few private ones. Szechenyi is the most popular with its beautiful baroque buildings and 18 different pools. Gellert's Art Nouveau design is stunning and the 13 pools include an artificial wave pool.
6. Cross the Danube at the Chain Bridge
You'll have to cross the Danube at some point in your visit and walking over the Chain Bridge is the best way to do so. It's one of the most iconic monuments in Budapest and you get fantastic views of the parliament as you go.
7. Check Out the Views from St Stephen's Basilica
St Stephen's Basilica's ornate interior is worth a look but you can also take the lift to the viewing platform for a rooftop view of Budapest.
8. Drink in a Ruin Pub
Budapest is famous for its ruin pubs. These are crumbling, abandoned buildings which have been turned into pubs and often decorated with eclectic vintage and recycled furniture. Szimpla is the original, most well known and most touristy. It's worth a look but also try Ankert and super cheap Csendes.
9. Indulge at the Most Beautiful Cafe in the World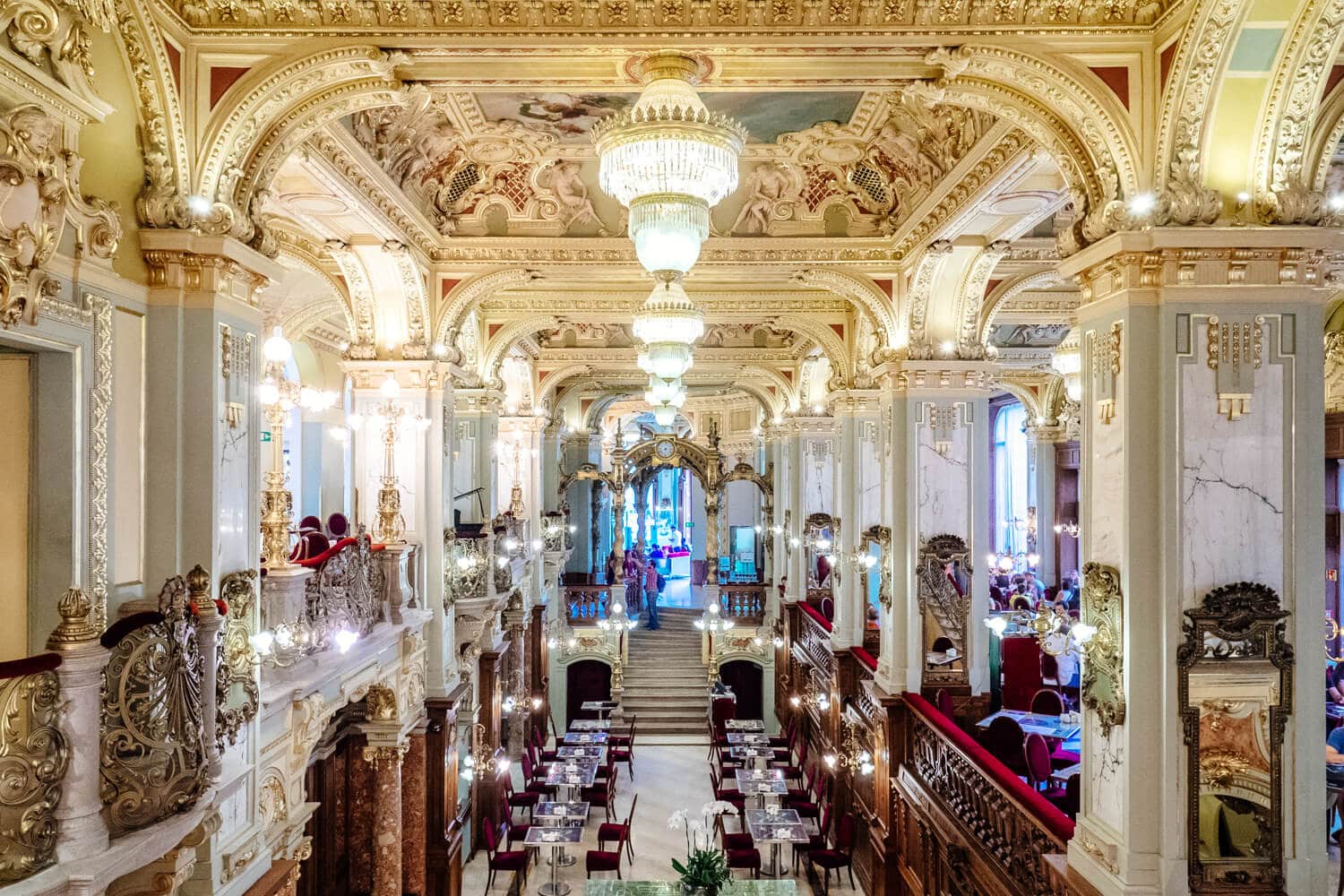 Leftover from the Austro-Hungarian days, the afternoon coffee and cake tradition is alive and well in Budapest. The New York Cafe has the most incredible, opulent setting like no other, but you could also try the more affordable and laid back Bookcafe in the old Paris Department Store (note: the Bookcafe is temporarily closed).
10. Eat Traditional Hungarian Food
Hungarian food is actually fairly well known around the world. A few specialities to try: beef goulash, chicken paprikas, langos (common at Christmas markets around Europe), salami, smoked cheese, chicken schnitzel, stuffed cabbage, sweet and savoury pancakes, dobos torta, Tokaj wine, palinka fruit brandy (it's revolting), Unicum herbal liqueur (also revolting).
11. Get Some Fresh Air on Margaret Island
When Budapest gets hot and humid (most of the summer) head to Margaret Island in the centre of the Danube River. The shady park and grass areas are great for a picnic and you can walk through medieval ruins and the Japanese Garden. There's also a new running track. The island is especially scenic in autumn.
12. Walk Around Heroes Square & Vajdahunyad Castle
Away from the river at the end of Andrassy Avenue is Heroes Square, a wide open square with the Millennium Monument at its centre and two colonnades with statues of great Hungarians.
Behind the square is City Park where you'll cross a lake (which is turned into an ice skating rink in winter) over to either the Szechenyi Baths on the left or Vajdahunyad Castle (now the Museum of Agriculture) on the right.
13. Enter the Largest Synagogue in Europe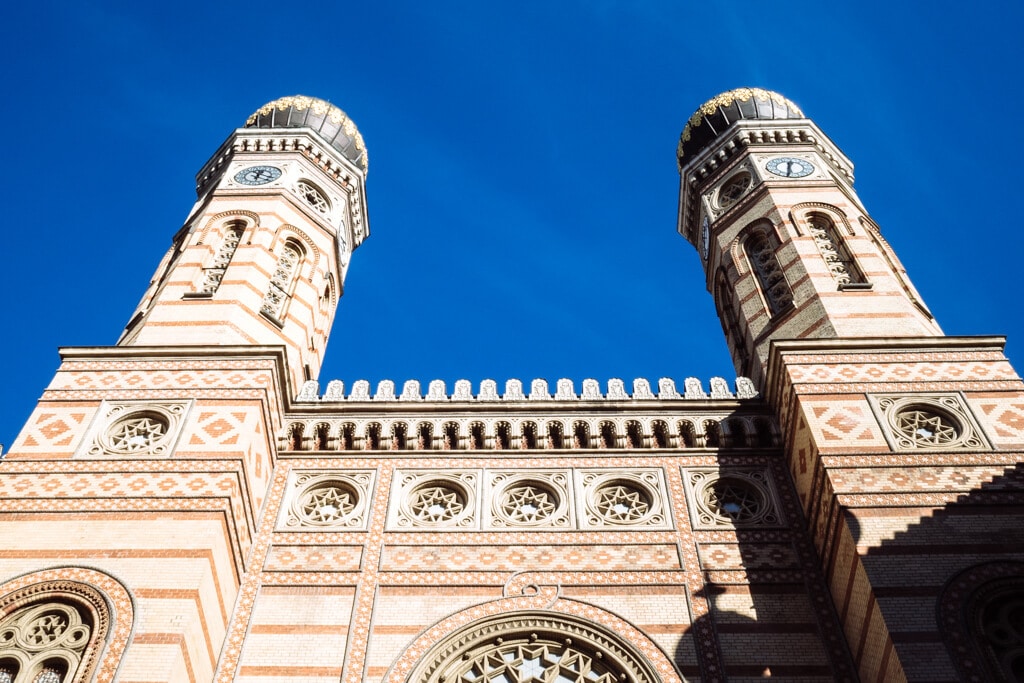 Budapest's 7th district is buzzing with cafes, restaurants and ruin bars but it's also the Jewish Quarter and home to the largest synagogue in Europe. The Dohany Street Synagogue is open to tourists where you can visit the Jewish Museum, Heroes Temple, Jewish Cemetery and the Holocaust Memorial Park.
14. Hike Up Gellert Hill to the Citadella
Another option for energetic types is to hike up Gellert Hill to the Citadella. It's actually a fairly easy hike and you'll likely stop often to catch the views and your breath along the way. Visit at sunrise to have the place to yourself or at sunset to enjoy the view with the crowds.
15. Listen to a Concert at the Academy of Music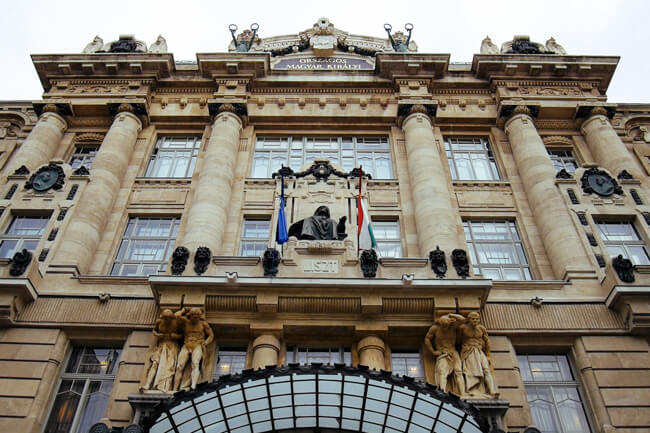 Austria has Mozart and Strauss while Hungary proudly has Franz Liszt. If you love classical music you can see a concert at the Franz Liszt Academy of Music or if you prefer, catch a show at the Hungarian State Opera around the corner.
16. Admire the Architecture
One of the best things to do in Budapest is to simply walk and admire the architecture. The Pest side of the river has wide open boulevards lined with grand Austro-Hungarian era buildings and eclectic Hungarian Art Nouveau architecture. Always look up when in Budapest or you'll miss some of the best sights.
Recommended Places & Travel Tips
After living in Budapest for more than a year I picked out my favourite places to share with you and a few travel tips I hope you'll find useful.
Thermal Baths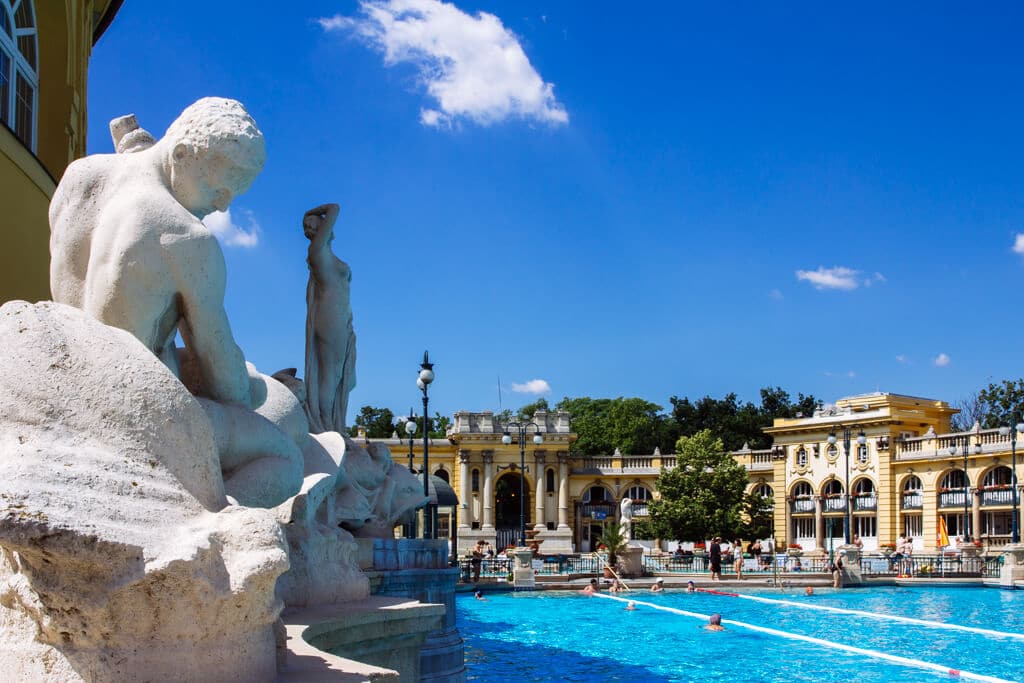 You've got to go to a thermal bath at least once.
Note that the baths are less crowded and less expensive on weekdays and some baths (not Szechenyi or Gellert) are segregated on certain days.
Szechenyi – This is the beautiful yellow baroque baths you'll most likely think of when someone mentions Budapest's baths.
Gellert – The Art Nouveau Gellert Baths is on the Buda side of the river at the base of Gellert Hill and the Liberty Bridge.
Rudas – Situated at the end of Elizabeth Bridge in Buda. Rudas was recently renovated and is open until 4am on the weekends.
Ruin Pubs
The ruin pub scene is one of the main factors in Budapest's reputation as a party destination. Most of these spots are casual and laid back during the day but get super busy in the evenings, especially on the weekend.
Csendes – Easily the cheapest of Budapest's ruin pubs, this indoor cafe and pub is hugely popular with students, day and night, and they open a little terrace bar in the warmer months at the entrance to Karolyi garden.
Ankert – Walking into Ankert takes you through to one of the largest ruin bar courtyards and endless abandoned rooms where you can drink all night. My personal favourite.
Szimpla – Szimpla is the oldest and most well-known ruin bar in the world. Take your pick of bars then sit back and relax on the eclectic recycled decor with a mix of locals and tourists.
Traditional Coffee & Cake Shops
The best remnant of the Austro-Hungarian Empire is the huge selection of traditional old-style coffee houses.
New York Cafe – Come here for the most incredible, extravagant setting. Chandeliers hang from exquisite high ceilings, gold and mirrors adorn the walls and plush red decor fill the enormous rooms. Even if it's out of your budget at least come by for a look.
Lotz Cafe – The newly reopened Lotz Cafe at the historic Paris Department Store is one of the highlights of Budapest. A French style cafe inside one of the city's most beautiful Art Nouveau buildings, it's one of the best locations for a relaxing coffee with traditional Hungarian dessert. Find the Lotz Cafe on the mezzanine level at 39 Andrassy Avenue in the 5th district.
Jegbufe – This is a bit different, it's more about the cakes than the setting and there are a lot of cakes to choose from. This is in a temporary location on Ferenciek Square but once the renovation of Parisi Udvar (amazing building btw) is complete they'll be moving back there.
Parks & Gardens
The Buda side of Budapest is very green but Pest has some nice parks and gardens too.
Margaret Island – Take respite from downtown Budapest with a walk through Margaret Island.
City Park – This huge park by Heroes Square is home to Szechenyi Baths, Vajdahunyad Castle, a zoo and botanical gardens, museums and restaurants.
Szabadsag Ter – Across from the parliament, Liberty Square is hard to miss. It's home to the US Embassy, the Soviet War Memorial and the controversial German occupation memorial.
Karolyi Garden – A pretty French style garden with colourful flower displays and keep of the grass signs. In the warmer months Csendes sets up a wine bar at the entrance on the corner.
Synagogues
Budapest has one of the largest Jewish communities in Europe (in the 7th district) and is home to more than 20 synagogues.
The Great Synagogue – Also known as the Dohany Street Synagogue, this is the largest synagogue in Europe. Here you can visit the Jewish Museum, cemetery and memorial.
Rumbach Sebestyen Street Synagogue – This is no longer a functioning synagogue but you can enter the beautiful building for a small fee.
Kazinczy Street Synagogue – This Orthodox synagogue complex includes a school, butcher, mikveh and kosher restaurant.
Danube Bridges
Bridges are a thing in Budapest. Really.
Chain Bridge – Budapest's famous bridge crosses the Danube at the base of Buda Castle and over to the historic 5th district in Pest.
Margaret Bridge – Not surprisingly Margaret Bridge takes you over to Margaret Island. This one of the best spots to catch the sun rising over the parliament.
Liberty Bridge – The green steel studded bridge topped with mythological Turul birds is my personal favourite.
Elizabeth Bridge – The most plain of Budapest's bridges, though it does make for a nice photo from Gellert Hill.
Hungarian Restaurants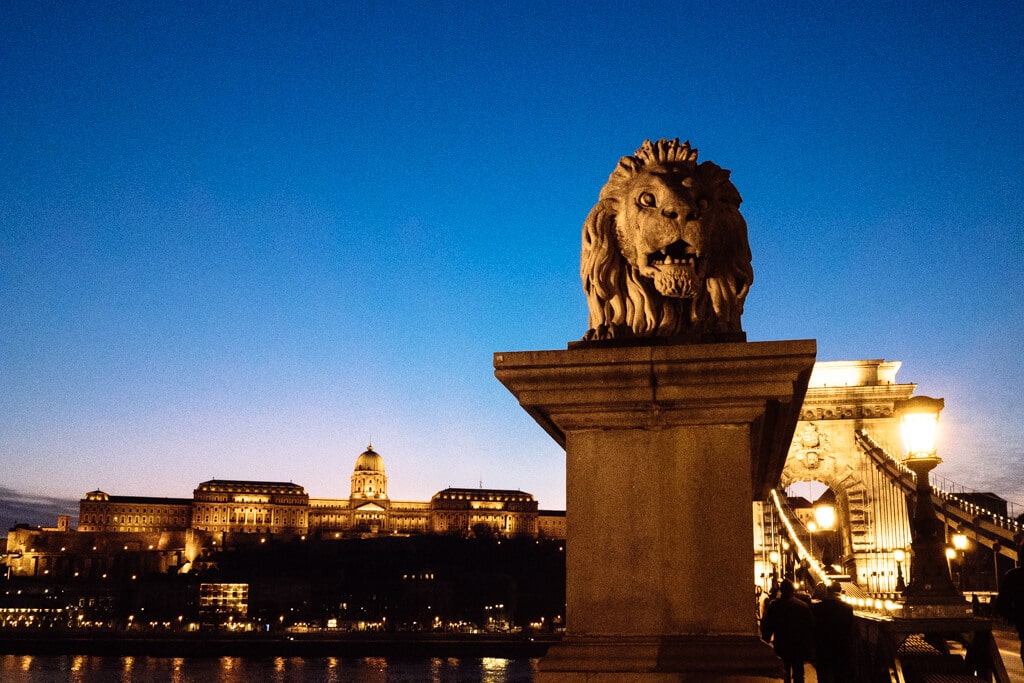 Most of the best restaurants in Budapest are found in the 5th and 7th districts.
Set Menu Lunch Specials
The best value meals in Budapest, by far, are the lunch specials. Set menu lunch deals which change daily (weekdays only). Don't expect too much from the cheaper deals but they're not bad for a quick meal. Check their website or Facebook page for the daily menu.
Street Food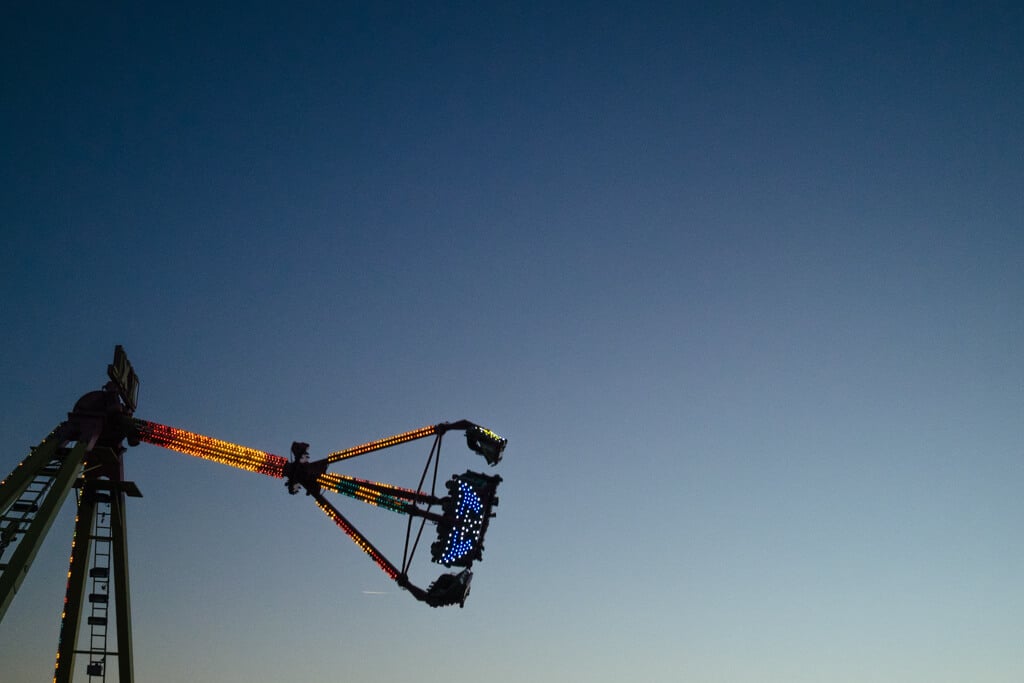 There are so many choices for street food in Budapest. Here are a few of my favourites.
Ricsi's Jewish Street Food – Food truck meets ruin bar, Ricsi makes tasty sandwiches, slow cooked meats, tabouleh and other Jewish dishes.
Langos – A Hungarian speciality, langos is a deep fried flat dough, usually topped with garlic, sour cream and grated cheese. This is popular at the Christmas markets but you can get it at any time from Karavan on Kazinczy utca in the Jewish Quarter.
Downtown Pig Slaughter – Yeah, this isn't for vegetarians. This is part butcher, part fast food shop. It's all about the deep fried meat and sausages with a side of pickled veggies. Typically Hungarian.
Pizzica – Delicious pizza by the slice made by an Italian.
Hipster Cafes
Third wave coffee, cool design and the occasional hipster beard.
Co-working Cafes
Budapest is the temporary home of hundreds of digital nomads thanks to the low cost of living, excellent infrastructure and super fast wifi. Many cafes are happy for you to get your laptop out and work for an hour or two, provided you buy something of course.
The best laptop friendly and co-working cafes in Budapest:
Espresso Embassy – This 5th district cafe is crammed with people working on their Macs and the staff encourages it. It helps they have fantastic coffee too.
Magveto Cafe – This new-ish cafe is like a calm retreat in the bustling Jewish Quarter. There are loads of spots to set up work with good power supplies. Try one of their delicious lemonades to keep your energy up or take a break and browse the attached bookshop.
Madal Cafe – Madal has a few locations in the 5th district. The Ferenciek Square location and the one near the parliament are excellent for working.
Cocktails and Rooftop Bars
Budapest has some amazing rooftop bars.
360 Bar – Rooftop bar above the Paris Department Store (Book Cafe). Great views and surprisingly affordable. Be prepared to wait on the weekends and there's a cover charge.
High Note Sky Bar – The rooftop bar of the Aria hotel where you get amazing views of St Stephen's Basilica and the rest of the 5th district.
Mazel Tov – Kinda pricey cocktails but it's a nice place.
Lemonade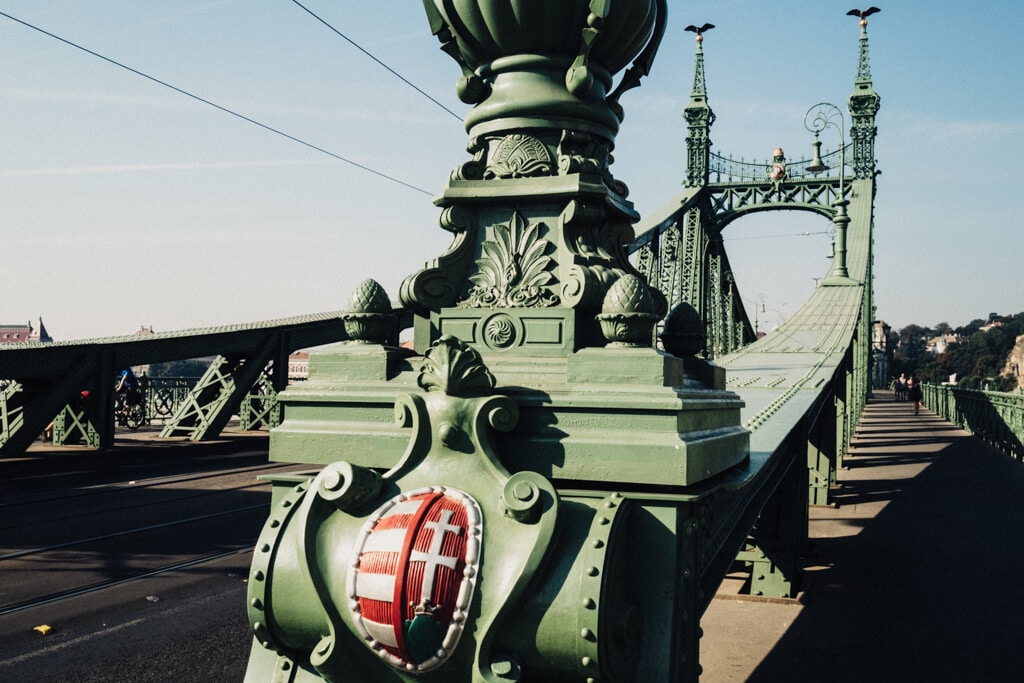 It might seem strange to have a section for lemonade but lemonade is huge in Hungary and the neighbouring Balkans. Budapest does it best though.
Vintage Garden – Beautiful setting and delicious but relatively pricey lemonades. Loads of flavours to choose from.
Solinfo – Located at the rear of the main synagogue, Solinfo do a great classic and mint lemonade in a design setting. Also a good spot for co-working.
Magveto Cafe – The lemonade here is stuffed with berries and bite-sized chunks of citrus. Delicious.
Blue Bird Cafe – The best spot for lemonade in Goszdu Udvar (7th district).
Csendes Tars – A pretty setting for lemonade or drinks, next to the entrance of the 5th district park, Karolyi Kert.
Food Markets
Local food markets give you an insight into the local people and in Budapest you'll see they love their slow cooked and deep friend heavy meals. The markets are the place to get your picnic supplies and local specialities like Hungarian salami, smoked cheese, paprika, Tokaj wine, palinka (the local deadly spirit), bread and cakes.
Great Market Hall – The huge central market down on the Danube near the Liberty Bridge. Great for fruit and veg and local specialities. The food hall is upstairs if you want a greasy, heavy meal.
Hold Utca Market – If the central market hall is too touristy for you, head to the Hold Utca market behind Szabadsag Square in the 5th district. The upstairs food hall is better quality than other markets with some shops run by Budapest's top chefs and restaurants.
Szimpla Farmers' Market – Budapest's famous ruin bar turns into a farmers' market on Sunday mornings. Szimpla is the best spot to pick up quality local cheese, salami, bread and pickles. It's crazy busy in summer, mostly with tourists, and the prices reflect that.
Bakeries
The markets are great for grabbing picnic supplies like Hungarian salami, cheese and wine but you'll find the best bread at these independent bakeries.
Jacques Liszt – Simply the best bakery in Budapest. You'll want to buy everything. So, so good.
Artizan – So delicious, everything here is great. Bread, cakes, pastries, sandwiches. Handily it's next door to the Hold utca market and one block from Szabadsag Square where you can sit and eat your spoils.
Panificio e Basilico – A top spot for pizza and pasta but they also have an in-house bakery with some delicious rustic Italian breads.
Art Nouveau Architecture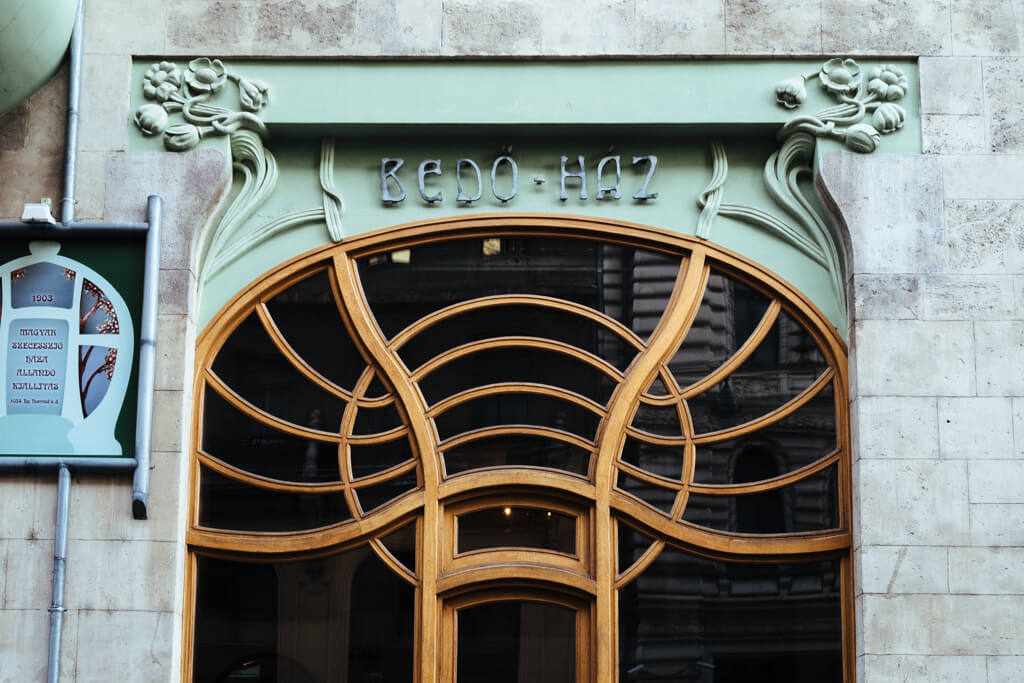 Budapest is a huge destination for Art Nouveau and Art Deco architecture. I should write an entire blog post on it but here are a few of my favourites.
Bedo-Haz – Museum dedicated to the Hungarian Art Nouveau movement.
Turkish Bank House – Beautiful colourful mosaics.
Gellert Thermal Bath – Swim in an Art Nouveau masterpiece.
Palace Hotel (Novotel Hotel Budapest Centrum) – Classic Art Nouveau architecture.
Paris Department Store (Book Cafe) – A gorgeous facade but it's difficult to get a good view.
Postal Savings Bank – Designed by famous Hungarian architect Odon Lechner complete with equally famous green Zsolnay roof tiles.
Museums & Galleries
I'm not big on museums so these are still on my to do list but I've heard good things.
House of Terror Museum – Budapest's best museum if you're interested in the history of the communist era, spies, torture, propaganda, the 1956 revolution and the fall of communism.
Hungarian House of Photography – Exhibitions by well known and debutant Hungarian photographers presented in the stunning Mai Mano House.
Memento Park – After the fall of communism, Soviet and Hungarian Communist leader statues were pulled down and re-erected as an open-air museum.
Shopping & Souvenirs
There are some cheap souvenir shops on Vaci utca and in the central market hall but you can get more interesting souvenirs elsewhere.
Printa Design Shop – The little shop near the Rumbach Synagogue has locally made, innovative fashion design and accessories including some unique Budapest t-shirts.
Szimpla – The famous ruin bar sells some quirky t-shirts with local designs.
Vintage soda water bottle – Soda water was invented in Hungary in the town of Gyor. It's a favoured drink in Hungary and they like to mix it with wine to produce froccs (a kind of wine spritzer). Cool looking vintage (and new) soda bottles are found around Budapest and would make a nice gift or souvenir.
Kossuth Lajos utca design precinct – This street in the 5th district is home to a growing number of design and fashion stores like Mono Art & Design and the Paloma designer showroom (in the courtyard of number 14-16).
Tisza – Cool Hungarian sneakers and streetwear, located at Astoria and in the West End shopping centre.
Alexandra Bookstore – The location on Andrassy Avenue has a quality selection of Hungarian souvenirs near the entrance. Of particular interest is the Rubik's Cube, invented by a Hungarian, but there are other Hungarian made items too like paprika and Hungarian wine (Tokaj wine is the most well known). Note: This bookstore has closed down. They say it's temporary but who knows.
Budapest Tours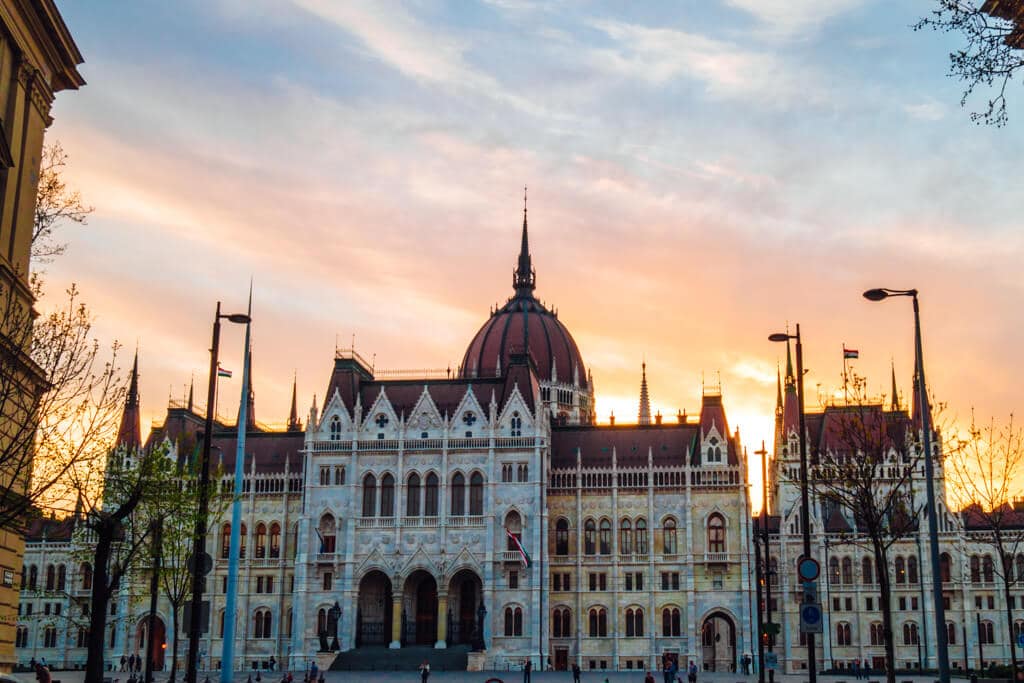 I'm not big on tours but there are a few I think are worth it.
Hungarian Parliament – The Hungarian Parliament building is just as impressive on the inside as the outside. You can only visit on a guided tour which you can book with GetYourGuide and skip the line.
Context – Context is my preferred city tour company as they run unique tours specialising in a specific topic depending on the guide. In Budapest they run tours on the Palace District, Jewish Budapest, communism in Budapest, food tours with Taste Hungary and architecture tours.
Other tours – You can book all kinds of Budapest tours and tickets in advance here. Worth considering is a Danube River Cruise and the Szechenyi Thermal Bath skip the line entrance ticket.
Day Trips
There's so much to do in Budapest it's hard to justify a day trip if you're staying less than five days unless you're particularly interested in one of these nearby destinations.
Esztergom and the Danube Bend towns (Visegrad, Szentendre) – You can reach the Danube Bend towns by taking a boat along the Danube which is a peaceful trip if you have time but the train is quicker and more convenient. The three towns can be visited in one day if you really push it but I think it's better to pick one or two and take your time and maybe do some hiking to appreciate the scenery. If you can only visit one town I suggest Esztergom for its incredible hilltop basilica.
Szeged – I suggest visiting Szeged if you're into Art Nouveau architecture and Budapest's lovely buildings aren't enough. Aside from that, it's a gorgeous university town with fantastic traditional cakes shops and one of the most impressive synagogues in Hungary. I'm a huge fan of Szeged.
Pecs – Pecs is possibly a little too far for a day trip, a weekend trip might be better, but it's a buzzing city with great food and cafes, a huge central square dominated by an Ottoman era mosque, and the gorgeous Basilica of Saints Peter and Paul. Pecs is also the home of famous Zsolnay ceramic roof tiles which you can find around the region.
Gyor – A complete renovation of Gyor's old town has dramatically improved its status as a tourist destination. Even so, it's rarely visited by foreign tourists but if you're travelling between Vienna and Budapest, it's worth stopping for a quick visit or it's an easy day trip from Budapest.
Kecskemet – This is not the most interesting town and generally I don't recommend visiting unless you specifically want to see the Cifra Palace, a colourful Gaudiesque building, now the Kecskemet Art Gallery.
Debrecen – Possibly too far for a day trip (2 1/2 hours on the train), Debrecen is an unusual city located in eastern Hungary with a few popular sights and relaxed atmosphere. It won't be for everyone but if you like to travel off the beaten path, you might find a day trip to Debrecen worth the time or at least you'll get to see a different side of Hungary.
Where to Stay
Budapest is one of the most affordable cities in Europe for accommodation. Read my neighbourhood guide to Budapest to help in booking your accommodation.
Travel Tip: My main recommendation is to stay on the Pest side of the Danube, not in Buda where you'll find Buda Castle and Fisherman's Bastion. Aside from a couple of sights, Buda is fairly boring, it's touristy during the day and dead quiet at night. All the best bars, cafes, restaurants, shops and architecture are in Pest in the 5th and 7th districts and the Palace District in the 8th is a nice neighbourhood too (I used to live there!).
I would also suggest staying away from Nyugati and Keleti train stations and the area around Blaha Lujza metro station and Akacfa street which can be unpleasant after dark.
My hotel recommendations:
Sofitel Budapest Chain Bridge – Amazing views of the Danube, Buda Castle and the Chain Bridge. A better value 5-star option over the Four Seasons across the road. Starts at €100 per night.
Aria Hotel – A new, modern hotel near St Stephen's Basilica and walking distance to everything. Don't miss the rooftop garden bar. Aria can be pricey when Budapest is busy but it's a gorgeous hotel.
There are so many decent budget hotels too.
If you're on a budget I suggest staying in an apartment which are often half the price of Budapest hotels.
Cheap Flights to Budapest
Most of the low-cost airlines fly to Budapest. My preferred airlines:
Norwegian – Cheap, excellent customer service, free wifi, easy to book.
Wizz Air – Hungarian based airline. Particularly cheap if you're a member and you fly with carry-on only.
More Budapest Travel Tips
That's it for my Budapest travel tips and city guide. Please share if you found it useful.
Please join our Facebook group if you have specific questions about things to do in Budapest or follow me on Instagram to see more.